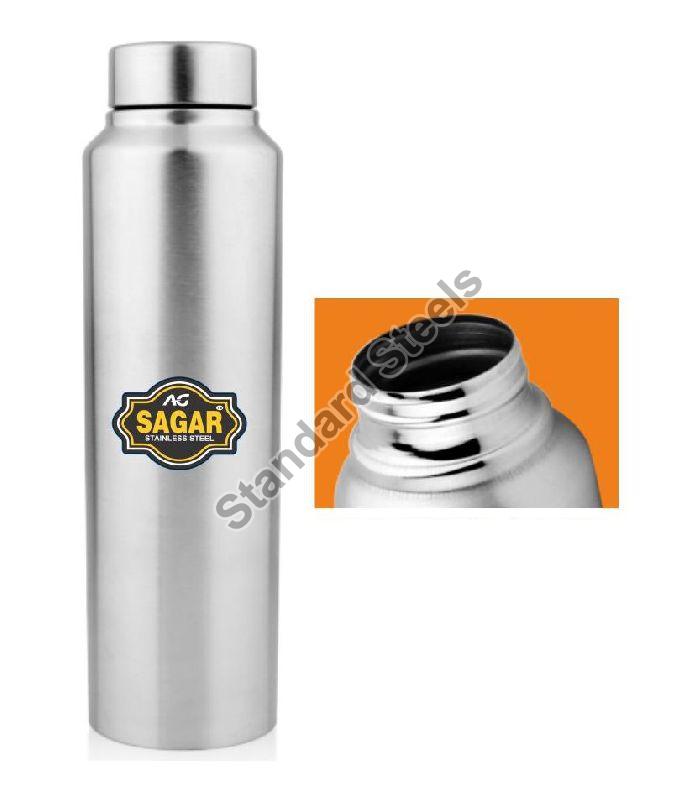 Water is required not just to satisfy your thirst but also to give you critical nutrients. However, the existence of pollutants in water might be harmful to your health. This is why, in addition to water filtration, you need to think about how you keep water in SS Water bottles.
Many of us have developed the practice of keeping water in plastic bottles, which causes more harm than benefit. Plastics include hazardous chemicals like BPA, which can cause a variety of ailments. Keeping water in stainless steel bottles is a wise decision. Read ahead to learn why you should use stainless steel bottles from a SS Water bottles Supplier.
Top Benefits From SS Water bottles Usage:
● More Sustainable -
It may be used and recycled several times more than plastic. Aside from the fact that plastic may contain harmful chemicals, stainless steel is a far more environmentally friendly alternative.
It can be recovered for recycling in several more instances than plastic and would last far longer, allowing you to cherish your water bottle for many years to come.
● Cheaper In Long Run -
Although purchasing a stainless steel bottle is indeed an investment. The money you will save over time by not purchasing single-use plastic bottles will be far larger.
The average Indian purchases around 167 throwaway plastic water bottles each year, which may quickly add up. It is far more costly than purchasing a single stainless steel water bottle from a SS Water bottles Supplier.
● Contents Taste Better -
Water from SS Water bottles does not taste like whatever liquid was previously in it. We've all had a drink of bottled water that tastes... odd. Whether it's the flavour of an old drink sticking to the interior of the plastic itself, the water might still taste off even after cleaning.
One of the biggest advantages of stainless steel bottles from a SS Water bottles manufacturer is that it does not retain the flavours of old beverages and does not leave a nasty taste in your mouth. To help keep the greatest flavour of your drinks, wash your bottle frequently, especially if you enjoy highly flavoured beverages like cordial or coffee.
● Eco-Friendly -
Pollution, both air and water, is a growing global problem. The use of plastic bottles contributes significantly to both air and water pollution. Dumping plastic bottles causes increased water pollution, but smouldering plastic bottles cause air pollution.
Stainless steel bottles from a SS Water bottles manufacturer, on the other hand, are an environmentally beneficial alternative because they are created from natural ingredients. Stainless steel bottles may also be recycled, making them completely eco-friendly.
● Easy to Clean -
When plastic bottles are used for an extended period, they develop a yellowish hue, which is extremely difficult to remove. Stainless steel bottles, on the other hand, do not acquire any tint and are very simple to clean.
To eliminate odours or other stains, just wash the bottle using hot water. If the bottle requires a more thorough cleaning, combine equal parts of baking soda plus vinegar in water and put the combination in the stainless steel bottle from a SS Water bottles manufacturer overnight.
Plastic bottles are extensively used, however, they cause a multitude of health issues and hurt the environment. Stainless steel bottles from a SS Water bottles Supplier are indeed a safe and sanitary option that has no negative environmental impact.